Latest offers
Cool down and treat yourself with Chiquito's selection of frozen cocktails, from £5.50!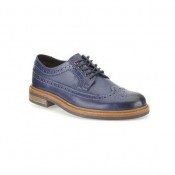 Men's smart shoes go fashion forward in this brogue inspired look with a twist. Premium blue leather is modern, with a burnished finish, while colour pops on the lace eyelets show great attention to detail.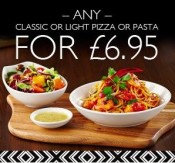 New Offer: Any Classic or Light Pizza or Pasta for £6.95 Get your voucher from our website now.
News & Events
Taylors have over 40 years experience and have unrivalled knowledge to help you succesfully manage property. 
School is out which means you have have to find ways to keep the little ones occupied. 
Next are spoiling us with a sneak peak at some of their Autumnal delights due to hit stores in the coming weeks.
They're gorgeous enough to make us wish summer would end...That's not something you hear every day!