Latest offers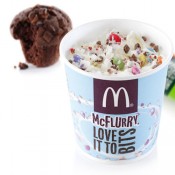 The McDonald's Mcflurry ice cream has the taste of soft dairy ice cream with Nestle Smarties pieces, Cadbury's Dairy Milk or delicious Crunchie. If you're not in an ice cream mood, then a moist chocolate muffin with chocolate chunks could hit the spot. Whichever you choose it'll be a yummy feast.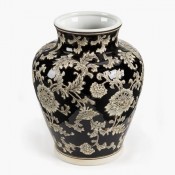 This India Jane black Mandalay vase from Next, is a hand painted and embossed ceramic temple jar, embellished with a delicate ivory and grey floral design. It's part of a range which includes a bowl, candlestick, obelisk, urn and planter. You can get this vase for £55 in store now.
News & Events
There's nothing like a glossy new manicure...or is it matte? Patterned? Right now is all about textures and layers.
A man from Milton Keynes has cycled 100 miles in the name of charity. Paul Neary, who lives near the village of Woburn, completed the gruelling journey along the undulating Norfolk and Suffolk coastline with 14 determined managers from Selco Build
Voice your opinion
It's time to book this year's holiday and we have a few ideas when it comes to your next get away...