Latest offers
Cool down and treat yourself with Chiquito's selection of frozen cocktails, from £5.50!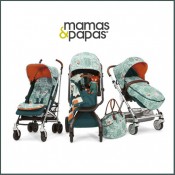 Have you played peek-a-boo with the new special edition Donna Wilson collection at Mamas & Papas? Find out more in-store and see the new Autumn/Winter ranges too.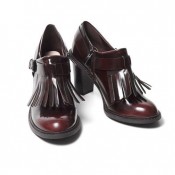 Red is this season's hot colour and this burgundy style is one of our favourites at Clarks. Taking inspiration from man-tailored looks these women's shoes are a new season essential at £79.99.
News & Events
Kingston Centre has joined forces with British Heart Foundation (BHF) shops to launch their Bag It. Beat It. campaign, which urges the Milton Keynes community to donate bags full of unwanted items.
The new season collection at Mamas & Papas is here.
We all know that the Kingston Centre has a squeaky-clean reputation when it comes to great shopping and dining out - it's why so many people love visiting.