Latest offers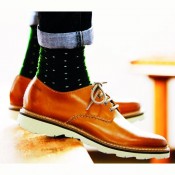 Clarks have some great choices for a smart/casual look. Frelan Walk are men's shoes that blend the timeless skill of the shoemaker with Clarks Extralight technology for a modern edge. The plain toe shape is simple and uncluttered, while the leather welt and contemporary cleated sole contrast perfectly with the rich, burnished cognac leather upper. £69.99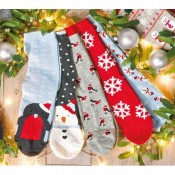 Where would Christmas be without novelty socks? Whether you ease yourself into the festive season, or save them for stocking fillers, these fabulous novelty socks from NEXT are such fun. Featuring snowmen, penguins, robins, snowflakes and festive Fair Isles there is Christmas sock in every style. We love the 2 pack of knee highs for £8 and the 5 pack of ankle socks for £10.
News & Events
Tesco is giving customers its biggest ever Black Friday event, offering discounts of up to 70% .
So great are the deals, it's thought that this year Black Friday will overtake Boxing Day in the sale stakes.
What does special mean? It's something you don't see every day. It's a little surprise when you need it the most. It's the people who matter most to you (and showing them just how much they matter). 
The eyes are the window to the soul, as they say. But they're also key indicators of our all-over health.
Voice your opinion
As Christmas fast approaches, Santa and his elves have asked us to ask you, which toy is on your little ones' list this year?