Latest offers
Cool down and treat yourself with Chiquito's selection of frozen cocktails, from £5.50!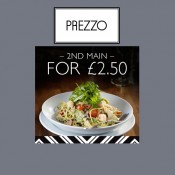 Enjoy a 2nd main for £2.50. Valid every day except Saturdays until Monday 8th September 2014.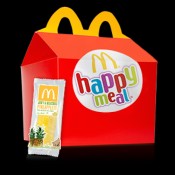 Free Fruit Fridays at McDonald's is their long term commitment to help kids get one of their 5-a-day. Pick up your free Pineapple Stick when you buy a Happy Meal® on the first Friday of every month.
News & Events
Kingston Centre has joined forces with British Heart Foundation (BHF) shops to launch their Bag It. Beat It. campaign, which urges the Milton Keynes community to donate bags full of unwanted items.
The new season collection at Mamas & Papas is here.
We all know that the Kingston Centre has a squeaky-clean reputation when it comes to great shopping and dining out - it's why so many people love visiting.