Latest offers
The new season collection for kids is now available from Mamas & Papas. Shop the baby collection for tiny tots aged 0-2 years – styles for boys, girls and unisex available.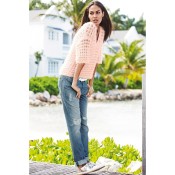 Fondant sweaters are SO on trend! Wear yours with a leather skirt for now & throw on even more pastels come Summer! £28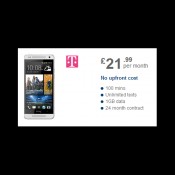 HTC One Mini comfortably sits in the palm of your hand. Grab one now for only £21.99 per month!
News & Events
The SUBWAY® brand recently affirmed its commitment to the Public Health Responsibility Deal at the brand's first parliamentary reception for MPs on 18 March 2014.
Kingston has welcomed a host of different family restaurants to its premises, one of which is the much-loved and very popular Frankie & Benny's.
Thomson Cruises' brand new summer 2015 line up goes on sale on 24 April, with Platinum ship Thomson Celebration moving to the new home port of Dubrovnik in Croatia, offering a diverse range of port calls, including 10 new destinations and four exc
Voice your opinion
For many of us, Easter involves eating lots of chocolate. So we'd like to know how long your Easter eggs will last this year.